Welcome back to Fifty-Two on Friday, a 52 week project where super talented pet photographers from all over the world collaborate on a different theme each week for a year in order to push our creative photographic limits. Visit this site every Friday to see each photographer's take on the theme for the week. I'll be linking to another pet photographer's site and they'll be doing the same so make sure to go through all the links until you arrive back here!
This week's theme is "Color". I found the perfect opportunity during my photo shoot with Hank the Bulldog last week. My favorite color is blue so I love the royal blue cushions and the beautiful green plants go perfect with the pillows with the green accents. Will post more photos of Hank and his brother Ace the Boxer soon!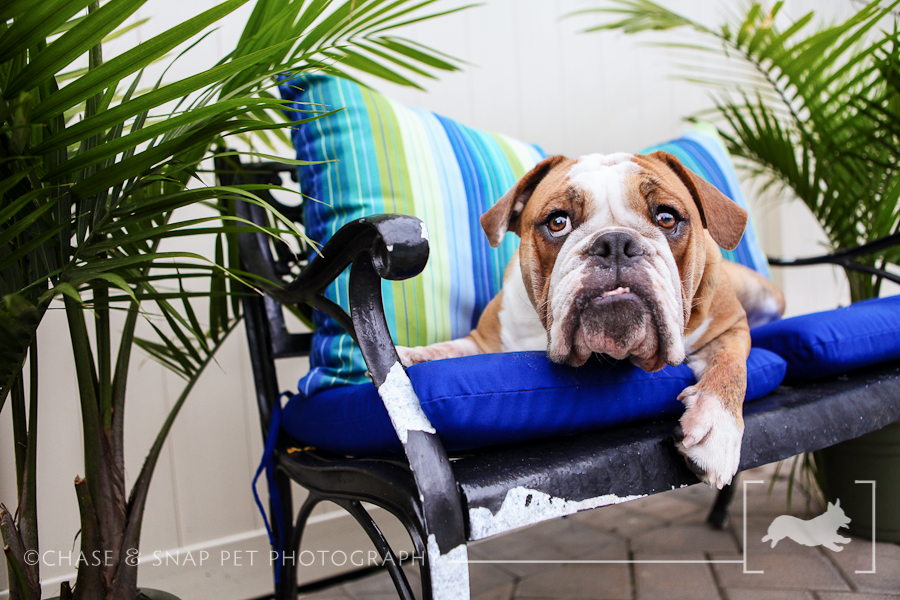 For more colorful photos, head on over to About A Dog Photography in St. Cloud, Minnesota!