We hope everyone had a safe and happy New Year! We are also happy to announce that our 2012 Strays Around the World – Puerto Rico Edition calendars are now for sale at our Red Bubble store! What better way to start the new year than having a calendar to keep track of it as well as help out a great cause? Portions of the proceeds will be donated to Project Animal Worldwide, a non-profit organization dedicated to spaying/neutering strays in Puerto Rico as well as find homes for them and 600million.org, an organization dedicated to developing a safe and humane birth control pill for dogs and cats.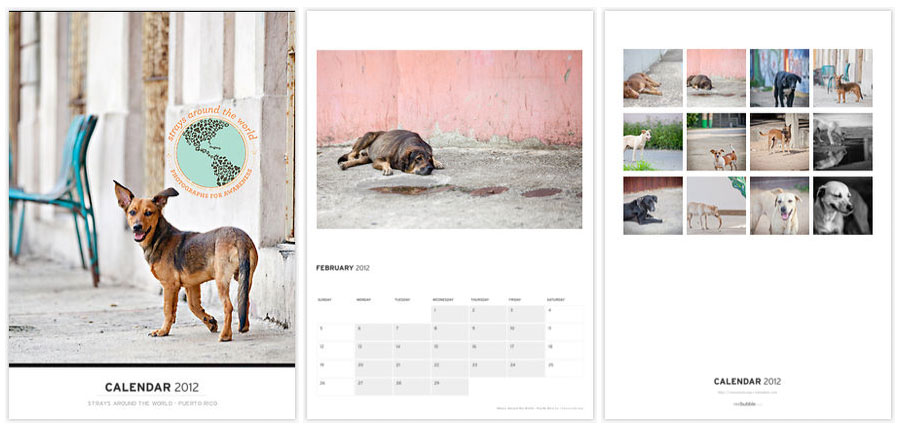 Since we already had a previous post looking back on the amazing first year Chase & Snap has been in business, we now look to the future with a short list of our 2012 New Year's Resolutions.
1. Volunteer more – This year has been crazy hectic, getting everything up and running, unveiling our new branding, etc., it's been hard to go out and take   photos of adoptables. Our resolution this year is to go out at least once a month to help animals get adopted through photography.
2. Market & network more – Instead of spending money on that awesome lens, our resolution is to spend money on things that will help make money. Chase & Snap will look to parallel pet businesses and pet events to help spread brand awareness.
3. Be more active – The winter months have made the Chase & Snap team pretty inactive, especially Seren, who's packed on a couple of pounds. Some agility courses sounds like a perfect way to shed those extra pounds and have fun at the same time.
What are some of your New Year's Resolutions?