This week's assignment for Project 52 was "Breaking the Rules." In my case, I broke my own rule of not doing any studio shots. I really wanted to send holiday cards out to all of my awesome clients this past year so I figured what the hell, let's give it a shot. Since this was my first attempt, I'm sure there are a bunch of rules that were broken, feel free to let me know :).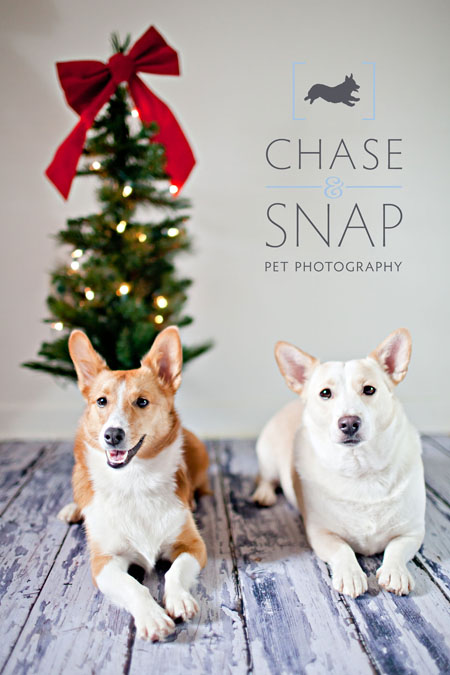 Coming from camera left, I used window light, and on the right used a daylight lamp. I'm guessing one of the rules of a studio set up is to have lighting equipment. Oops. I kept the background simple, just my white wall and a baby Christmas tree. Overall, I had a lot of fun with this shot and was satisfied with the final result. Who knows, I may continue with studio after all.
For more rule breaking action, please head on over to the Steph Skardal Photography blog and keep clicking through the links until you come back full circle.
On another note, Chase & Snap's first year of business has been so amazing and we're grateful for all of our new friends (two-legged and four legged.) There were so many exciting things that happened; we photographed Pfizer's First Annual Bring Your Dog to Work Day, our personal project, Strays Around the World, was featured in Urbandog Magazine and our photos are being displayed at our favorite store, Cherrybrook Premium Pet Supplies, just to name a few. It's crazy where hard work and following your passion can lead you. Can't wait to see what 2012 will bring!