For week 12 of Project 52, the theme is "Black & White". I absolutely LOVE photos in black and white . It makes everything look extra dramatic. Normally if I'm having problems editing a photo, like the colors aren't working or something like that, turning it into a b&w is usually what saves it. I took this picture of Baxter while pet sitting to help out my friend Ines of Litter Critter Pet Sitter. And by pet sitting, I mean I got to play kickball with two awesome black labs, Baxter & Sally.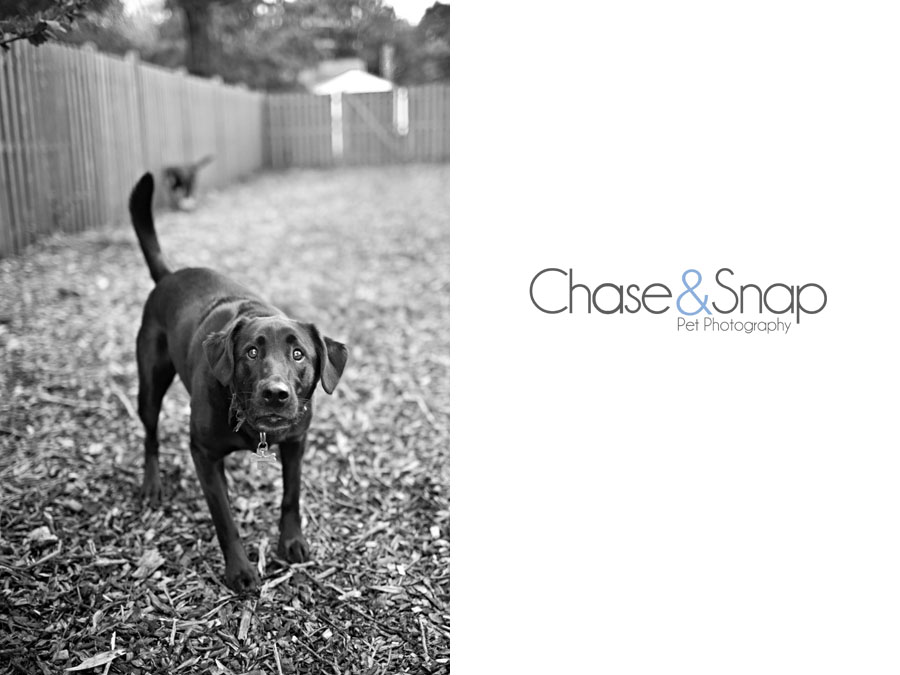 If Baxter could speak human, he'd be saying, "THROW THE BALL, THROW THE BALL, THROW THE BALL!" I find it hilarious that every lab I've met is OBSESSED with tennis balls. It should be a Snapple fact.
I also did some minishoots of some adorable Cavaliers that day. I'll post the rest of the photos in the next week or two once I get all caught up with my editing! I'm still in the process of editing photos of the Hair of the Dog 5K Event. There are thousands of photos on my computer, and it is is not very happy with me right now. I'm hoping to be finished some time tonight.
For now, continue on to enjoy the black & white photo(s) of fellow New Jersey pet photographer Stacey Axelrod of Wackydog Pet Photography! Hi Stacey!