In mid-December, I photographed a very well behaved Shar Pei named Rena. This beautiful one and a half year old was surprisingly found on Craigslist. Which goes to show, you don't need to spend tons of money at a pet store to find a good and healthy dog.
It's great when dogs are food motivated because she followed directions perfectly when we wanted her to jump up on all of the furniture. It makes my job so much easier. The shoot ended up tiring her out though, because after an hour she was bored of the food and just went upstairs to lie down as if to say, "I'm done already." I got the shots I wanted so an hour was plenty of time.
Look at Rena celebrating the holidays!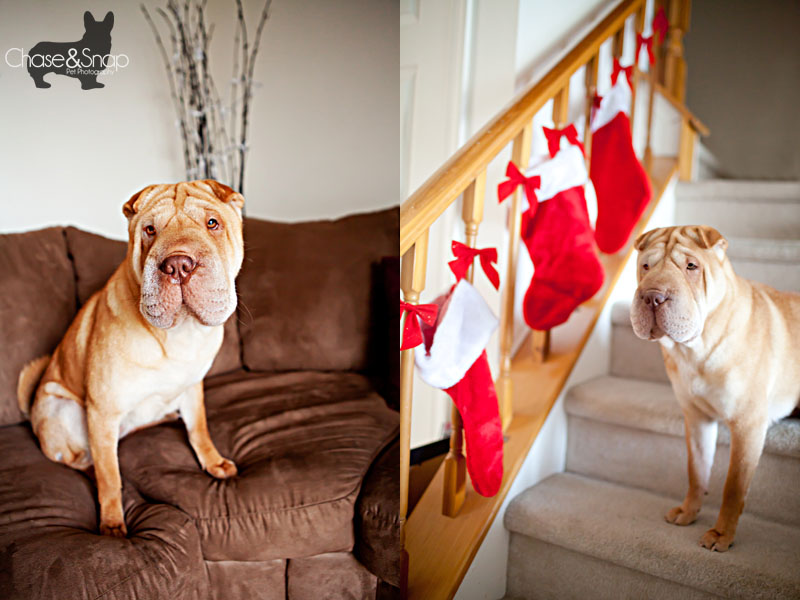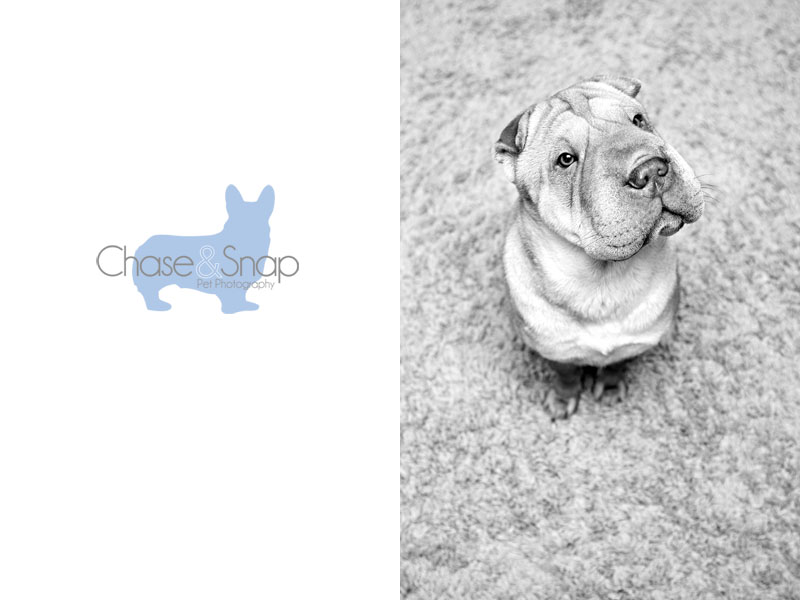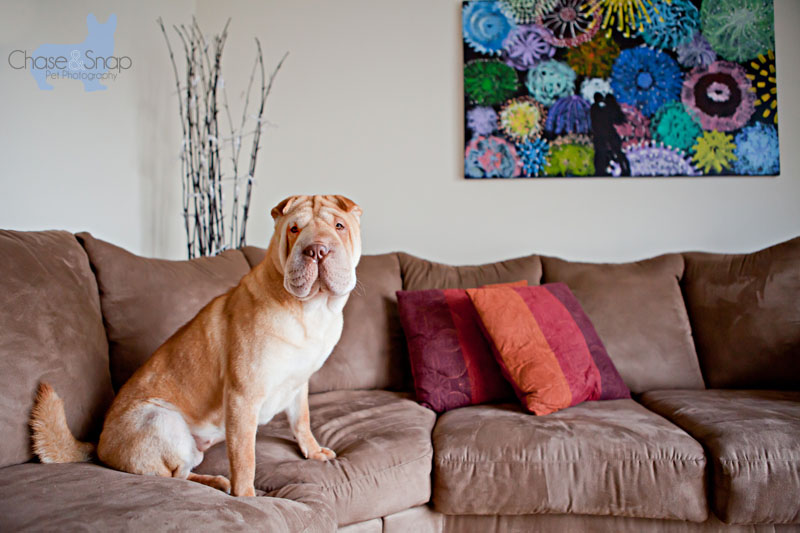 To Rena's human Jen, I hope you like the photos!