Way back over the summer, the owner of Cherrybrook, THE place to go for all of your pet needs, gave the manager Kellie free reign for us to decorate an already beautiful store with some of Chase & Snap's photos. I picked out some of my favorites to hang as canvases and since she is owned by two awesome German Shepherds, we decided to set up a photo shoot for them as well. Because of the hurricane and freak snowstorm, we JUST got around to it about a week ago. Which ended up being perfect because the fall foliage was gorgeous and perfect this time of year, and I've been meaning to add some autumn pictures to my portfolio. As an extra bonus, Hudson & Hagen were my first German Shepherd models ever! This shoot was super fun although somewhat tiring for everyone since we were driving around from place to place for a variety of backdrops. 12 year old Hudson and energetic Hagen were such troopers to put up with me rolling on the ground with a giant camera in their face making funny noises to get their attention.
Here's a sneak peek of some of my favorite photos from the session. The family portrait is featured in the previous post.
Hudson: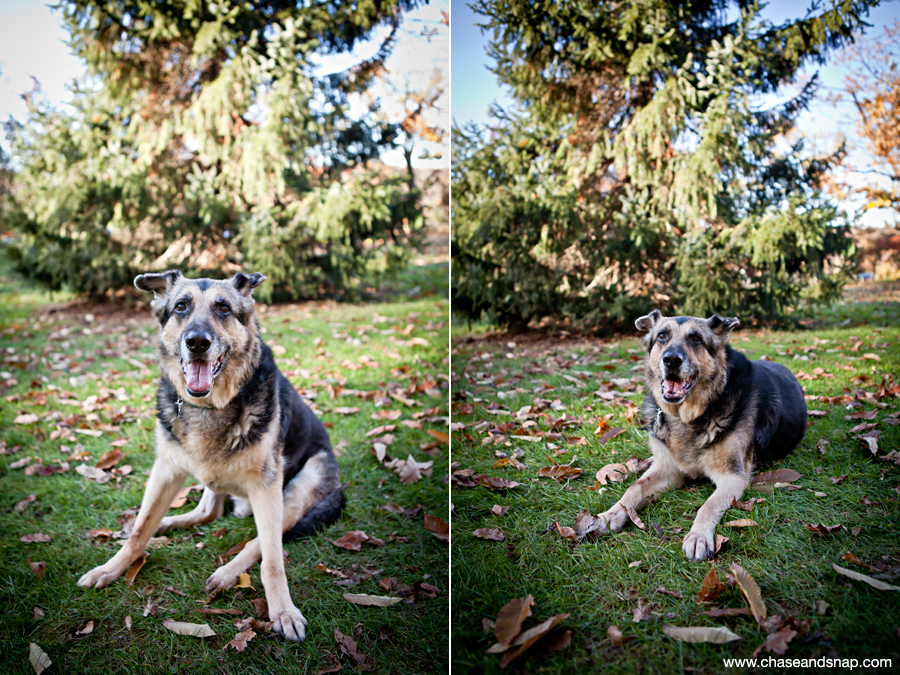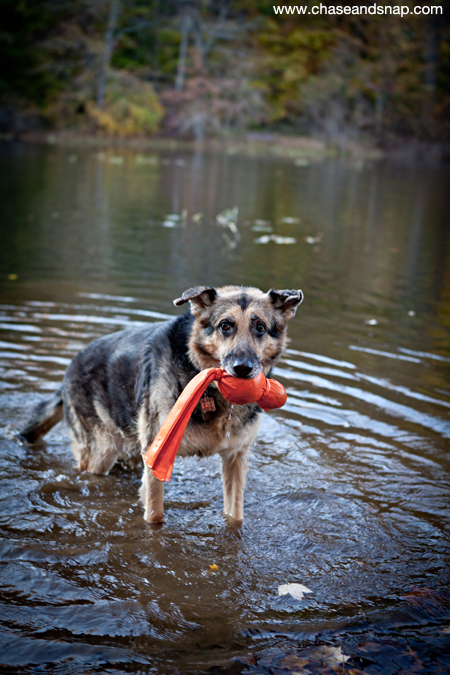 Hagen:




Be sure to stop by the Cherrybrook store in
Garwood
in a couple of weeks, to see some of these photos in gorgeous canvases on display! Huge thanks to Cherrybrook and Kellie! Your proofs will be ready by the end of the week and I hope you love your photos!