This week I am playing catch up because I missed last week's Project 52. And since I promised my self I wouldn't miss a theme no matter how busy I got, I making up for it with a 2 in 1 photo. The theme for last week was "Chilled Out" and we were supposed to take pictures of our pets lounging around, being their lazy selves (I definitely would like to come back as a dog in my next life). This week, in a tribute to Steve Jobs, we were supposed to take photos with the iPhone. So I just took a picture of my dogs sleeping with my iPhone. Of course I used my cool photography apps, Hipstamatic and TiltShift Generator. The TiltShift Generator app is by far my favorite. You can completely control blur, saturation, brightness, and vignetting.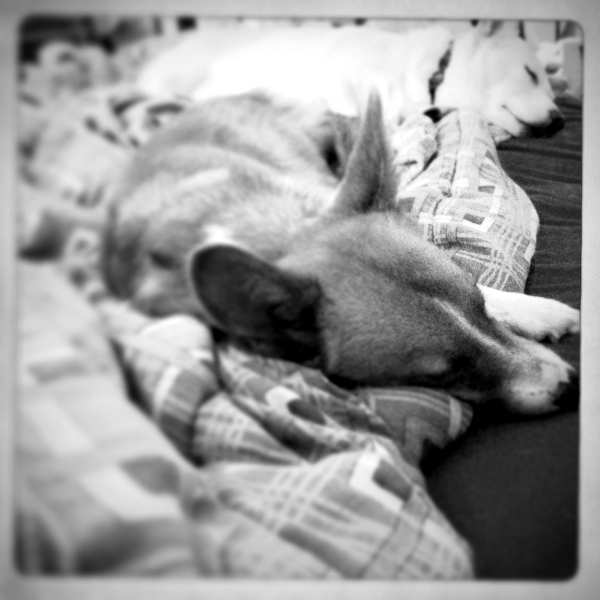 Check out
Karla Oglivie Photography
for more iPhone fun!