It's time for Project 52 again, a project where super talented pet photographers from all over the world collaborate on a different theme each week for a year in order push our creative photographic limits. We are now at week 21, almost halfway done!
Visit this site every Friday to see each photographer's take on the theme for the week. I'll be linking to another pet photographer's site and they'll be doing the same so make sure to go through all the links until you arrive back to this site.
This week's assignment was "Repetition." This assignment was difficult because it took me awhile to get the mirror in the right place, hold it there, take a picture in very low light, and make sure I wasn't completely in the picture all at the same time. As for my model, you may remember this little guy who's not so little anymore from my Kittens post. Aww Toby is all grown up.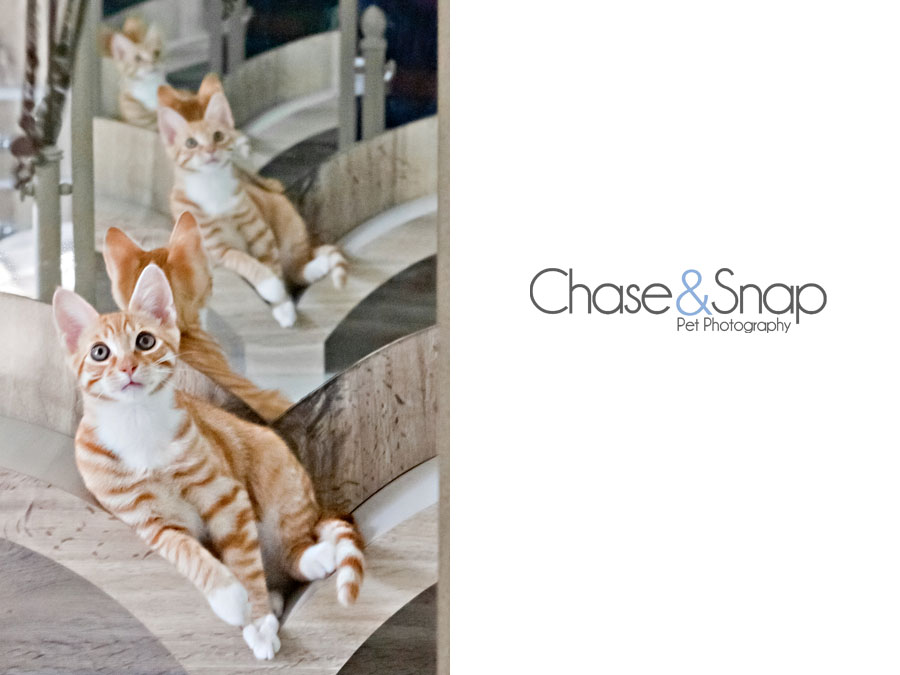 See more repeating patterns at Holly Montgomery's Brindleberry Custom Pet Photography blog and come back next week for more creative pet photos!